Contact: Rachel Vogelmeier 
(rvogelmeier@independenceinc.org)
Independent Living Skills/Peer Counseling Specialist
841-0333 ext. 115
Program Description
►Youth Employment Program (YEP!) is a program that matches youth 15-21 years of age with members of the business community for job skill development. Independence, Inc. serves as the temporary employment agency for the participants. We pay all wages, employee taxes, and worker's compensation insurance for the youth. In return, the business provides the opportunity for the young person to gain valuable work experience necessary for future employment goals.
Download our YEP! Brochure Here
To request additional brochures, please contact Amy Ballinger, Community Engagement Manager and we would be happy to bring or mail additional brochures to your business, residence or organization.
Business Participant Requirements
►Participating businesses are required to allow the student to work at the company for an 80-hour trial period. If no employment is offered, we will switch the student to another job trial site.
The program is funded in part by a Community Impact Grant from the United Way of Douglas County.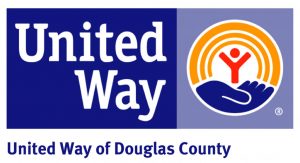 Responsibilities of a YEP! Student
►To get the most out of your YEP! work trial and to ensure a positive experience for all involved, students must adhere to the following:
Attend work every day.
Arrive to work on time.
Do not leave early or request to leave early.
Follow the employer's instructions.
Get along with all supervisors and co-workers.
If you have to miss a day of work, you must call in ahead of time according to company policy.
Communicate with Job Coaches or Work Experience Coordinators if you are going to be absent.
If you don't communicate with your employer or coordinator, you will be docked a portion of your incentive.
If too many days of work are missed, you will fail the cooperative work experience program (this decision will be made by your Job Supervisor and the Work Experience Coordinator).
You must go to work and school every day.
Always stay busy on the job…find work to do! Use initiative.
Student Worker Tax Forms