Center for Independent Living
Check out our December Peer Support Events by clicking on this link.
Need a vertical platform lift? Please contact Caryn Scott at 785-843-7583. Asking Price, $3,800.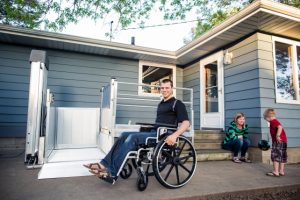 [caption id="attachment_2411" align="alignnone" width="480"]
Cans for Community staff handing check for $1,000 to Independence, Inc. staff[/caption]
They raised $1,000 to help people with disabilities in our community!