"To maximize the independence of people with disabilities through advocacy, peer support, training, transportation and community education"
---
            ►Our Services              ►YEP! Youth Employment
►News & Community                      ►All Things Media
---

COVID-19 Resources to keep you safe, healthy and informed!
Our staff and our services here at Independence, Inc. are still available to YOU during the COVID-19 Pandemic!
Please visit our COVID-19 Statement and Resources page for updated information on the status of re-opening our building to the public in July.
In the meantime, our staff can still be contacted by phone or email and our Transportation Services remain available to the public as always. Please visit the link above for more information on our plan to re-open as well as an extensive connection to national, state and local information, resources and contacts as well as our current COVID-19 Statement.
---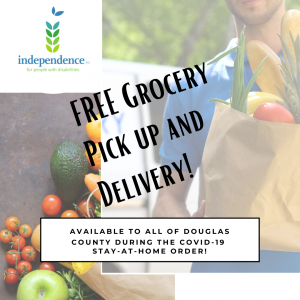 Independence, Inc. General Public Transportation is now offering FREE pickup and delivery of grocery and other essential items during the COVID-19 stay-at-home order. Available to all of Douglas County. Follow this link for more information
---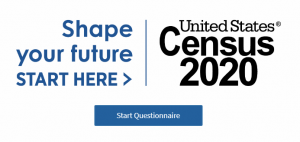 There's still time to complete YOUR Census 2020 survey. YOU matter and so does your household information.
Start the survey and get counted today!
Census 2020 Fact sheet on Accessibility
---

► Your Gift Really does Matter!
If you've ever considered giving to Independence, Inc. to support our mission of maximizing the independence of people with disabilities through advocacy, peer support, training, transportation and community education, visit our "Why Donate" page or contact us today for a tour or more information.
 ► Interested in Planned Giving?
Start exploring the possibilities and see how we can work  together as forward-thinking, long-term partners to build our presence, impact, programs and services that are vital to our communities. Visit our Planned Giving Page or contact us today discuss the possibilities
---

► Inclement Weather info
If Lawrence schools close for snow and ice, we close our offices and do not provide transportation on those days to keep everyone safe. And if Lawrence classes start late or end early, we do the same. Please call our office, check out our Facebook Page or check back here if you are unsure of a weather closing.
    ► Holiday and Other Office Closings
Our offices will be CLOSED Friday, July 3rd in honor of Independence Day. This includes our public transportation services.
Our office is currently CLOSED to visitors during the COVID-19 Pandemic. We hope to re-open to the public mid-July. However, staff is still in the office during regular business hours (M-F 8:30-5:00) and available by phone or email. Our General Public Transportation service is still operating and available to the public.
---

► Share in our vision
Partner with us as we work together in transforming our communities to be the best places in which people with disabilities can live, learn & work. Donate, volunteer, and spread the word about our services!
---