Center for Independent Living
"Maximizing the independence of people with disabilities through advocacy, peer support, training, transportation and community education"
---

---
What's New?
Independence, Inc. welcomes new staff!  Visit our staff page here to see who's new!

---

Independence, Inc. receives Douglas County Community Foundation Grant for parking lot maintenance. Thank you DCCF for your help in funding this much needed parking lot sealing!  Visit the DCCF website here to learn more about their organization https://www.dccfoundation.org/

---

16th Annual Disability Mentoring Day was a huge success! Look for a recap of the event coming soon!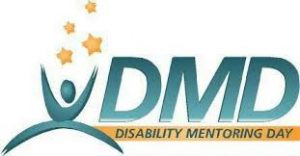 ---
INDEPENDENCE, INC. is proud to announce that it has received a $40,000 Nursing Home Transition grant through our State Association, Kansas Association of Centers for Independent Living (KACIL), from the Christopher & Dana Reeve Foundation!  Read our Press Release and more information about this exciting opportunity here!

---