"To maximize the independence of people with disabilities through advocacy, peer support, training, transportation and community education"
---
Quick Links  
            ►Our Services    ►Youth Employment    ►Peer Groups   ►Transportation   ►News & Community   ►All Things Media
---
Weather and Holiday Office Closings:
[No current closings to announce]
---
Independence, Inc. recognizes and celebrates the 30th Anniversary of the American's with Disabilities Act this month, looking back at the history of the Independent Living Movement, honoring and remembering those who fought to change the landscape of America by breaking barriers to independence, accessibility and equality, and educating our communities not only on the crucial work that has been done, but the work that is still needed to ensure that the civil rights of people with disabilities are protected and full inclusion and integration into every aspect of society remains the focus.
Above: Timeline - Milestones for Individuals with Disabilities slideshow, source: Society for Human Resource Management (SHRM)
---

COVID-19 Resources to keep you safe, healthy and informed!
We are currently closed to the public but our staff and our services here at Independence, Inc. are still available to you during the COVID-19 Pandemic via Zoom, email and phone.
---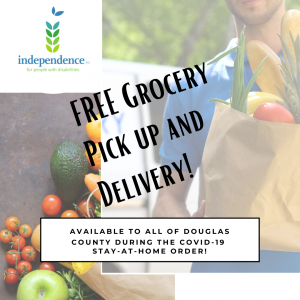 Independence, Inc. General Public Transportation is now offering FREE pickup and delivery of grocery and other essential items during the COVID-19 stay-at-home order. Available to all of Douglas County. Follow this link for more information
---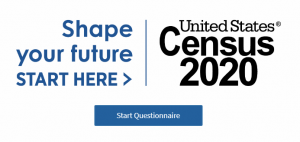 There's still time to complete YOUR Census 2020 survey. YOU matter and so does your household information.
Start the survey and get counted today!
Census 2020 Fact sheet on Accessibility
---

► Share in our vision
Partner with us as we work together in transforming our communities to be the best places in which people with disabilities can live, learn & work. Donate, volunteer, and spread the word about our services!
---