In June, Ranita enrolled youth #92 in our Youth Employment Program (YEP). Since it is a pretty big number, Ranita decided to do some math… Since 2008, YEP has invested $53,360 in paid, community-based work opportunities for 92 youth with cross-disabilities representing Douglas County. To clarify, Indpendence, Inc. and it's generous supporters have paid $53,360 in wages to the kids in our program. Here is one of our youth getting picking up her first paycheck!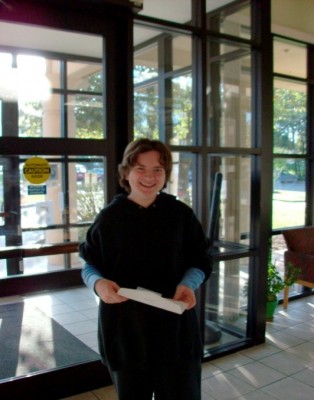 How should we celebrate the big 100?
If you would like to be one of the 61 amazing collaborating employers, please contact Ranita. If you would like to donate to Independence, Inc. and help fund this valuable program, please click the Donate button at the top of this page.