Why Give to Independence, Inc.?
If you landed here, it's most likely because you care about our cause – simply put, working daily to create and promote inclusive communities where people with disabilities have equal opportunity to live their best, most independent lives with dignity and fulfillment – and are wondering what YOU can do that will help make a difference, and how. Click here for just one of hundreds of success stories made possible by gifts like YOURS…
There are several convenient ways to give to Independence, Inc.
Your Gift Matters…

By giving to Independence, Inc. you are an integral part of our organization as you partner with us financially in supporting programs and services like these:
Our Accessible Housing Program that assists lower income individuals make needed accessibility modifications to their homes
YEP! Youth Employment Program that serves youth with disabilities by placing them in work trial programs and paying their wages while helping them to secure permanent employment
Our Advocacy efforts that place us in the heart of issues, both individual and community-wide, that create barriers to independent living while we work hand in hand with people with disabilities, businesses and community leaders to remove those barriers. Our goal with advocacy is to make our community the best place for people with disabilities to live, work, learn and play
Community resources such as our Equipment Loan Bank, our Peer Group Activities, independent living skills training, Information and Referral and our Computer Lab, all of which are free and open to the public
We know that your resources are valuable and opportunities to give are abundant. Thank you for exploring what it means to give to Independence, Inc. We are always available to talk with you, offer a building tour and answer your questions about our history, our mission and our vision for the future. If you are ready to partner with us, you can become a part of our team and give now online with the button above, or mail a check to :
Independence, Inc. 2001 Haskell Ave. Lawrence, Ks. 66046
---
Privacy Policy: All information is kept strictly confidential and will not be shared with third parties without express written consent.
Refund Policy: Refunds will be thoughtfully considered on a case-by-case basis, but please note that all donations represent an irrevocable gift to Independence, Inc. Thank you for your support!
Authorize.net Verified Merchant
---
Other Ways to Give
Amazon Smile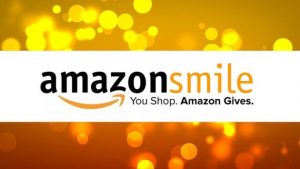 We have an easy way for you to contribute to Independence, Inc. just by shopping for everyday items or purchasing gifts for your family and friends!
Visit Amazon Smile at https://smile.amazon.com
and browse the thousands of eligible items – from clothes, books, toys and electronics to baby items, cosmetics and everyday household items. You shop and a portion of your purchase goes directly to Independence, Inc.! Just search the list of charities and select Independence, Inc. It's that simple!
---
eBay Giving Works
Independence, Inc. is now listed with eBay Giving Works. This is a program that allows any eBay seller to donate a portion of the proceeds from an auction to a non-profit of their choice. To donate to Indy, just select us from the list of eligible Giving Works non-profits when setting up your auction. Then choose what percentage of the proceeds you wish to donate (10% to 100%). Your donation will be effortlessly and securely sent to Indy via electronic funds transfer.
An average of 10% of the proceeds are deducted for processing fees by Mission Fish, which also is a non-profit that eBay has designated to handle all Giving Works transactions. Please keep in mind there is a minimum donation of $5.00. Please refer to the information about Giving Works at this link: http://www.ebaygivingworks.com/ns/about.html
---
GoodSearch
Just by using GoodSearch as your search engine and designating Independence, Inc. as your charity, you donate one cent for every search! Click on the logo to start using GoodSearch today!
---